Dan's Home & News Page
Announcing the official April 20, 2017 release of "Frequency Rising" - My new CD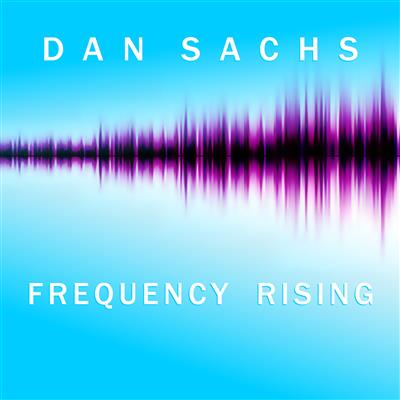 With my album release on April 20th, 2017, I must first give thanks to all the positive forces in the universe that made it possible to complete. There are so many to thank starting with Anthony Dimambro who met producer Les Camacho in a laundry mat in Hollywood CA. Anthony is a childhood friend and a huge fan and mentioned me to Les who in turn, after listening to "Ante Up", called me on the phone. He recommended I come to LA and re-record the song with him to see if we could work together. He recruited Grammy award winning bass player Pete Griffin and top LA session drummer Andy Sanesi to play the rhythm tracks and Alia Rodriguez to sing back up vocals with me. "Anti Up" was born and and quickly followed up by " You Rescued Me" and "I Still Explain" with Ingrid Powell vocalizing with me. I give huge thanks to all involved in the LA recordings including the attentive staff at Broken Wave Studios and the helpful staff at Guitar Center Hollywood and Guitar Center 7 Corners.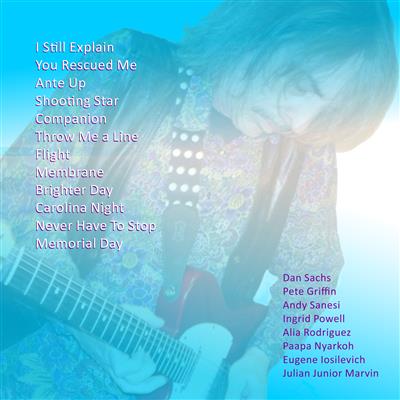 Upon returning home to Virginia another producer and very good friend Kenneth Lassiter came to my house with none other than Bob Marley lead guitarist Julian Junior Marvin to introduce us. They were curious to hear my new recordings so played them "Anti Up". Once it finished playing Junior said " play it again". He said that 4 more times as I kept playing it back for him. I finally said, laughing, " do you want to hear anything else?" We struck a friendship almost immediately and worked together for the next couple years jamming, writing, rehearsing, performing and recording. Junior and Kevin Goodspeed (another very fine musician friends and studio engineer) picked up right where Hollywood left off and together we completed the remaining tracks on the album in my home studio in Virginia. All tracks were sent to Les Camacho for final mixing and mastering. Kevin and Junior were key to completing this album and I humbly thank them both and to my good friend, Wailers drummer Paapa Nyarkoh who plays on 5 songs.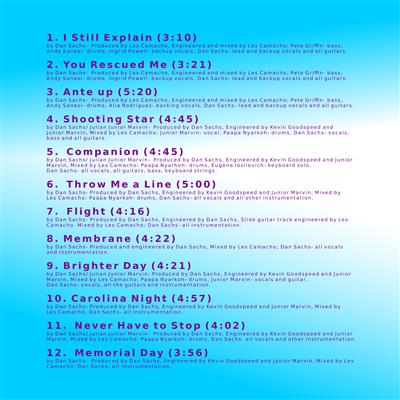 Recording an album is only half the battle. I want to especially thank my brother Bob Sachs for handling my website and helping me through the process of getting this album out to you. Bob is a brilliant mandolin player and computer expert among other advanced skills. God gave me the perfect brother! Thanks Bob for all your help. (His site is: BobSachsMusic.com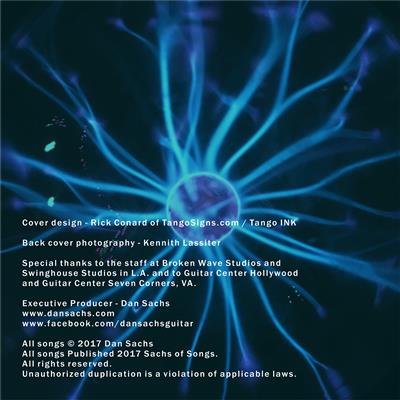 It takes many people working together on the same page with love, cooperation and compassion to create an album of original music. I'm so very proud and blessed to have been accompanied on this journey by so many kind old souls. They have all been a great inspiration.