Dan's Home & News Page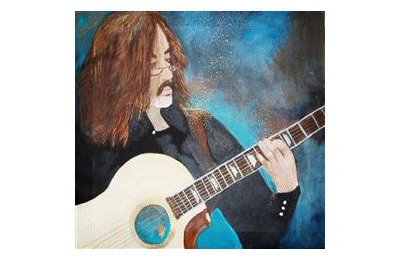 Look for a calendar here very soon. Dan & Sallylu are playing regularly on the upper coast of SC.
You can get info on their duo at DanAndSallylu.com
12-27-2014
Dan's performed at Buddy Roe's Shrimp Shack 1528 Ben Sawyer Boulevard, Mount Pleasant, SC 29464. On New Years Eve 2014 Dan was with the one and only Ronnie Johnson.
5-4-2012
Dan appeared May 4th at B.B. King Blues Club & Grill 237 West 42 St (212) 997-4144 New York, NY with Junior Marvin (of Bob Marley and the Wailers). Dan has toured as guitarist with Junior Marvin.
For direct info here's the link to the club's page.
3-12-2012
Dan appeared March 25th on Reunion Island with Junior Marvin (of Bob Marley and the Wailers).
12-18-2011
The recent release of "Ante Up", "I Still Explain" and "You Rescued Me" on Nov. 28th, 2011 marks the beginning of my efforts to share my music recorded under the best of conditions. The process is slow but the quality is and will continue to be high. The next release in 2012 will be a 5 song EP from the Shooting Star sessions, a series of songs co-written with Junior Marvin. These songs feature Paapa Nyarkoh on drums and were recorded by Kevin Goodspeed, Junior Marvin and myself and are currently awaiting mixing and mastering by Les Camacho.
12-1-2011
Coming up - March 2012 performing as lead guitarist for Junior Marvin and all his new band off the coast of Africa. Details to follow soon.
Watch for upcoming show dates where I will be laying it down with my good friend Junior Marvin and his all new band.
11-25-2011 (from Brother Bob)
This is the official site of Dan Sachs. Dan is a well recognized guitarist who's playing covers many styles and genres of music as noted in his bio. The catalog of songs available is expected to grow but for now there are freebies including an instrumental featuring Dan on all the instruments, and another improv piece with Chopin as well as a Christmas song. Also on the music page is a sampling of songs recorded under the masterful production of Les Camacho. These are the first single releases from the "Ante Up" sessions in LA. There are 3 songs available with samples that can be purchased through CDBaby or the iTunes store via links provided. Note that Dan also gives comprehensive guitar instruction and has been sought out by many for his teaching abilities.